10 Amazing 'Office 365' Features For Every Small & Medium Business to Know
Office 365 offers a full range of tools to make you and your organisation more productive. Although, you might be used to your old interface but Office 365's amazing features can revolutionise the way you work, collaborate with your team-mates and do business.
Office 365 is a Cloud based environment but it can be installed on your computer for best experience of MS World. Installing onto a computer allows you to use features of 'Office Online' i.e. online-only version, available free of cost. The best thing about using Office 365 is that Microsoft automatically adds new features. You don't need to pay extra charges other than your subscription.
Check out this infographics by Kirsty McGrath of OnPoint Solutions.
The above infographics is a great representation of all-encompassing features of Office 365 to manage your resources and improve your productivity to a big extent. Some of the most common and useful features are included in this blog help you quickly understand things that you can use to your advantage.
Now let's dig deeper:
Multiuser Environment for All Documents: This is a new feature launched by Office 365. Office 365 allows you to edit a document at the same time along with multiple users whether it's Word, PowerPoint or Excel docs. So there is no need to open any doc in separate tabs. Everyone can just pile on and work at once.
Use Skype While Working on a Document: 
You can Skype with your co-worker while working on a document simply by clicking on a "Chat" Button to begin chatting with your co-workers. It will allow you to continue your conversation via Skype on your system or phone even after you leave the doc. It helps you to have real-time conversations with your team about making necessary changes in document.
Turn Rows of Data into a Map: A new feature named the PowerMap is included in the latest version of Excel. Using this feature, you can convert rows of data into images. PowerMap will also offer you to put your data on 3D map if you have a geographic data such as a country list or a state list.
Reformatting the Data with Excel: Formatting features in Excel have become more powerful with Office 365 suite. A newer version almost reads you mind. This is done through a new feature named 'Flash Fill'. Using this feature, Excel notes down what a user is doing and copies the style as you do.
No need to attach the files, just link them: A business edition of Office 365 allows you to share your files on Cloud storage and you can send it to clients just by linking them in your mail instead of attaching. It will automatically grant 'Edit' permissions to the people you are emailing. However, you have all rights to customise their permissions.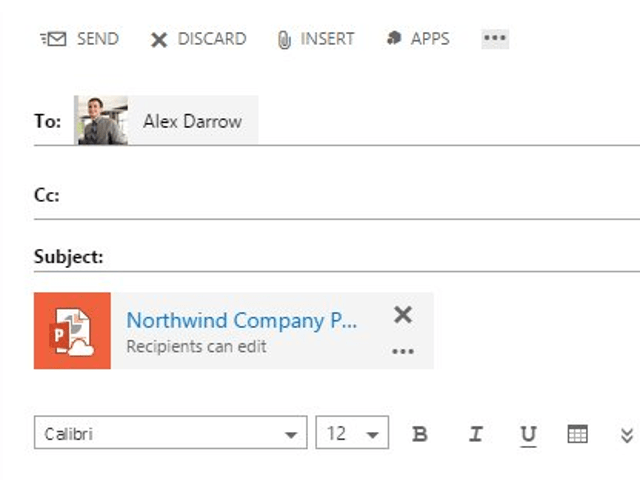 Allowed two Microsoft Cloud storage accounts on your Android phone: In Office 365, Microsoft bring in 'OneDrive' app for Android. Using this app, you can use both corporate Microsoft Cloud storage account and your personal Microsoft Cloud Storage Account. You just need to toggle between accounts.
Turn Your Notes into Calendar: Office 365 allows the use of Microsoft's Note taking tool i.e. OneNote inside your Outlook account. Whenever you create a to-do list on OneNote, You can mark a deadline and reminders on your calendar. Also, it allows adding meeting details as well in a calendar like date, location, topic, agenda and invitees. You can also email this detail using 'Email Page' Button.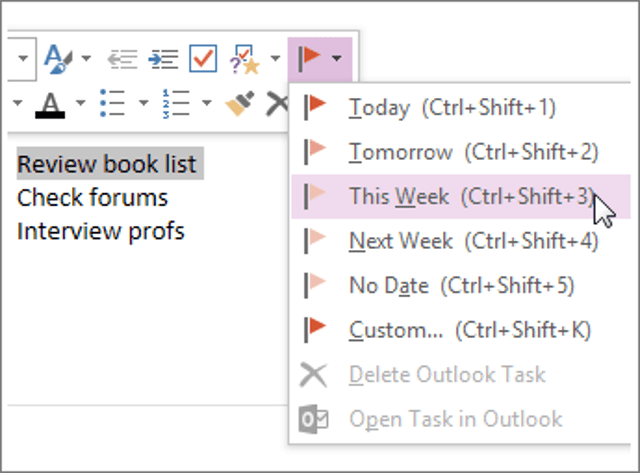 Convert scribble to text and Drawings: 'OneNote' has features to identify your scribbling notes into a meaningful result. However, if a guess is wrong, you can fix it in your style with 'Lasso Tool'. To do this, the device should support electronic ink.
Include Electric Signature to an Email: One of the best App offered by Outlook is DocuSign. It's a free electronic signature App. It absolutely removes the need to print a document, sign it and then scan or fax it. This App walks you through electronically signing and emailing a document. It also helps to take signatures from recipients, if needed.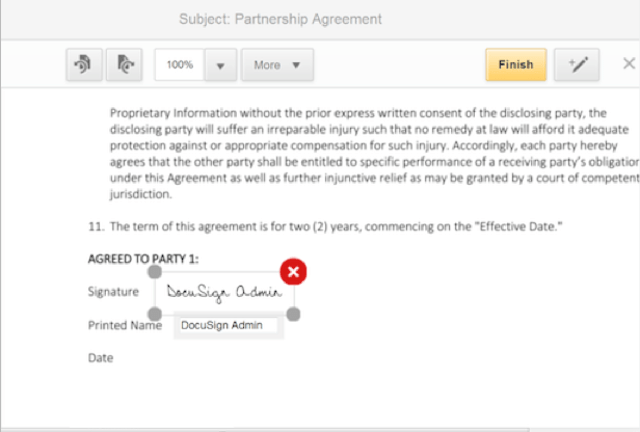 Change Your Mouse Arrow into a Laser Pointer: When giving a presentation on PowerPoint and in case you don't have a laser pointer, it allows you to use your PC's mouse as a laser pointer.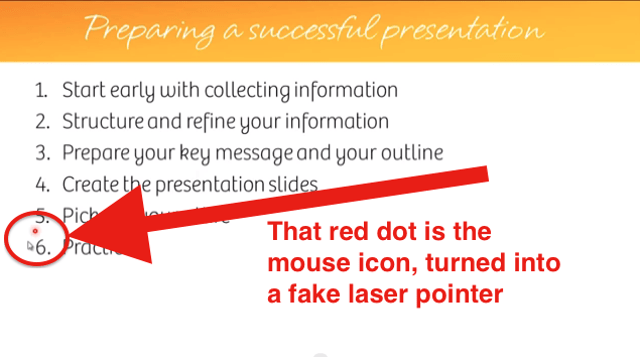 These seamless features will dramatically improve collaboration and communication skills within your organisation. If you have already switched to Office 365, please share your experience, and recommendations with ICTechnology in the comment box below.
ICTechnology is a leading IT managed service providers in NSW, Sydney. We can work with you to maintain your system & prevent expensive updates, keeping your computers running smooth & fast. A smooth & well-efficient IT Infrastructure can reduce your running cost by 15-20%.
For expert tips and advice to improve your overall productivity, please speak to our consultants.