How Can I Backup My Files To The Cloud?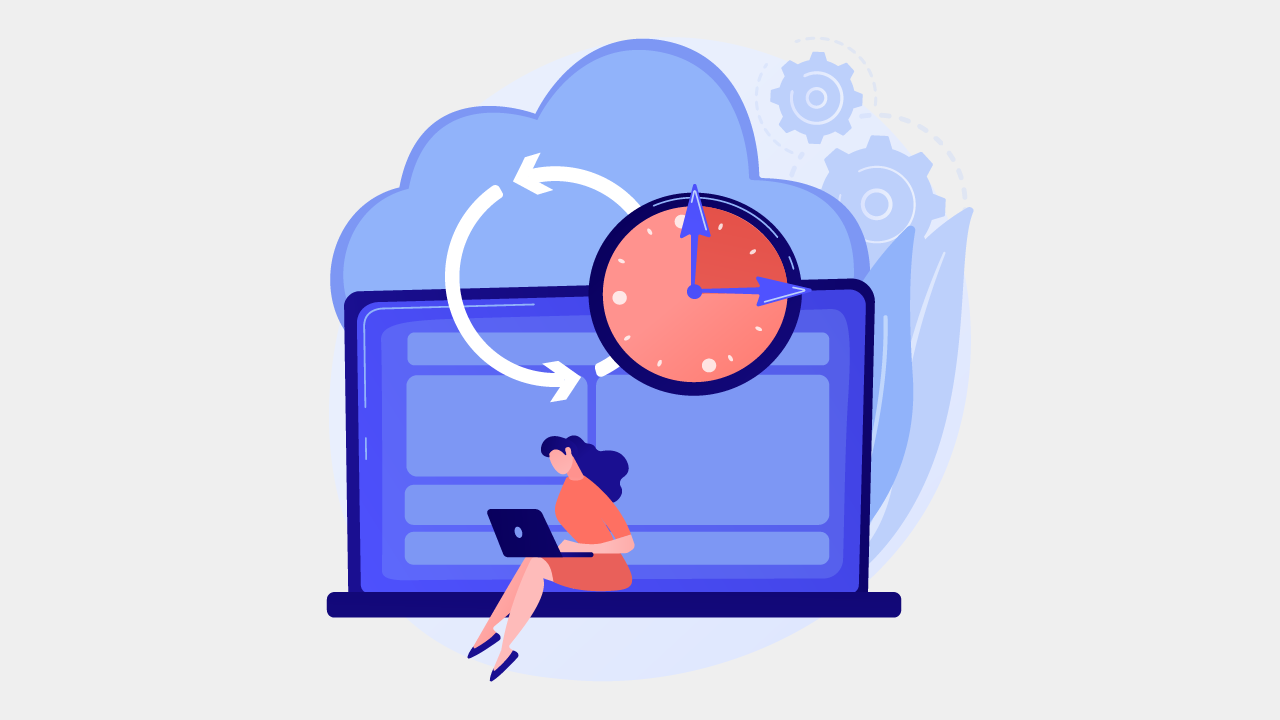 According to statistics, no data is secure – businesses lose 44 files every second or four million files every day. Organisations must regularly deal with various common causes for data loss, including hardware or software malfunction, cyberattacks, malevolent insiders, human error, and natural disasters. You can protect your data from loss or damage using a cloud backup strategy. In this situation, cloud backup can help, as we know that numerous issues enterprises now confront are resolved by cloud backup.
These days, users use cloud storage services more frequently to store their data. You may free up a lot of space on your computer because it does not require an additional hard disc. You only need to create a cloud account and maintain it online for it to work. There are numerous cloud storage options available to you. We encourage you to keep the cloud backup – this way, you can download and install applications and use them more conveniently.
What is cloud backup?
A cloud backup is moving a copy of your files, apps, or database to a secondary, offsite location so that you can swiftly restore your files and apps in the event of a security breach, system failure, outage, or natural disaster. By doing this, you can ensure that business continues as usual, even in times of crisis.
Cloud backup is also known as online backup and remote backup. In a disastrous incident, it serves as a safety net for your company and helps you quickly resume operations. Cloud backup makes data loss and downtime less damaging to your company.
How can I back up my files to the cloud automatically?
Cloud backup works via structured data transferring into a separate or externally hosted cloud-based server. An IT environment must first install cloud backup software before setting up a cadence whereby an updated duplicate of your data is made and kept on the cloud backup provider's behalf. Most of the time, these backups happen automatically and often to guarantee the highest level of data protection.
You must carry out the following steps to begin backing up your files to the cloud:
Choose a reputable source of cloud backup solutions, like ICTechnology.
Choose a plan that corresponds to your business's requirements.
Please install the application and then customise it as per your requirement. For example, the frequency of your backups, settings, etc.
Select the apps, folders, servers, and files you want to back up.
Schedule your backups.
When the setup is complete, the chosen files and apps will be continually and automatically backed up offshore, requiring little to no input on your end.
In a calamity, retrieving the backed-up files and folders would be simple and rapid.
What are the benefits and drawbacks of cloud backup?
It's crucial to comprehend the benefits and drawbacks of cloud backup if you're considering it for your business.
Benefits of cloud backup
Cloud backup has many benefits. Let's look at a couple of them.
Cost-effective – As there is no need to invest in backup hardware, discs, servers, infrastructure, etc., cloud backups are far less expensive than onsite data centres. Additionally, most cloud backup companies have a pay-as-you-go business model, so you only pay for what you use.
Secure – The backed-up data is better protected against viruses, ransomware attacks, and other threats because cloud backups are carried out offshore on a different network than the one used by your firm.
Scalable – With cloud backup, you can scale up to match the growing volumes of data your firm generates, unlike an internal backup solution where you would need to buy new hardware to increase storage space.
Accessible – As long as you have an internet connection, cloud backup provides 24/7 access to your data from any location and on various devices. No specific place is necessary.
Drawbacks of cloud backup
Before moving your data to a cloud environment, you must consider cloud backup drawbacks.
Connectivity – If you or your service provider experience problems with internet connectivity, you won't be able to access your data or run backups. Cloud backups need a strong internet connection to finish the backup procedures swiftly and without hiccups. Large-scale data backups may also bog down or slow down the network.
Data Volume – There are several ways that cloud backups might be economical. However, if you need to back up a lot of data, the expenses could go up dramatically. Similarly, most cloud service providers offer limitless bandwidth; other suppliers only provide specific amounts. As a result, going over your allotted bandwidth may result in extra fees.
Control – It's crucial to know that your essential data is being saved on an external, third-party server even while cloud backup services ease the hassles and workload for your IT staff. As a result, you need to confirm the dependability of your service provider. Examine their ability to store and restore data and whether they support compliance needs.
Why backup files to the cloud?
The majority of computer users don't create data backups. As a result, people lose their crucial files when bad things happen and regret not having backed them up earlier. Due to the high number of data loss incidents, consumers are beginning to understand how essential file backups are.
Users have historically backed up their data to a local hard drive, a USB flash drive, an external hard drive, or a network-attached storage device (NAS). An online backup is a viable option for local backups, even though it is difficult to say whether backing up files to the cloud is a sensible move.
Why is cloud backup important for business?
Many sensitive pieces of information, such as client information, intellectual property, and more, are kept by your company. Without safe and recent backups, your company runs the risk of losing crucial data and suffering a disruption in operations. As a result, your company's and brand's reputation may suffer.
You can protect sensitive data from virus assaults, programmatic failures, malevolent insiders, standard human error, etc. A reliable backup and recovery solution is essential. In a disaster or data loss, having clean and reliable backed-up data will allow you to quickly restore your organisation's mission-critical data.
Frequently Asked Questions
What is a file backup?
After a data loss event, you can restore your files or even a whole hard drive using a file backup, which is a duplicate copy of your data. The main difference between a cloud backup and your file backup is that the latter is kept online on a network of remote servers run by a cloud storage company.
What are the types of cloud backup methods?
The various types of cloud backup methods are as follows.
Full backups replicate the complete data set when a backup is started.
Incremental backups only the data that has changed or been updated since the previous backup
Differential backups are comparable to incremental backups because they only contain changed data.
How does cloud storage function?
The data is made available to users online through the web via cloud storage and is physically kept in data centres with enormous computer servers. Users can remotely upload, store, and retrieve their files.
Keep in touch with us!
ICTechnology offers cloud backup and recovery services to help you protect your data. Our backup systems preserve every aspect of your data, ensuring you are prepared to recover from any data loss incident. We offer limitless retention if you keep your data protected with us.
With industry-leading layers of technical, operational, and physical protection, we guarantee the accuracy and security of your data, enabling you to work confidently in the cloud. So, what are you waiting for? Contact ICTechnology at 1300 123 428 right away!