MS Office 365 Powerful Content Creation Features: Unleash the Power
My previous article on MS Office 365 explained its growing network and its worldwide availability in over 246 markets and 44 languages. By now, we know for a fact that Office 365 provides the broadest and deepest set of apps and services with a universal toolkit for teamwork, giving people flexibility and choice in how they connect, share, and communicate.
In this article, I want to specifically discuss 'MS Office 365 powerful content creation features' (As per Oct 2017 upgrades) that will give more control to content writers and editors.
New MS Office 365 Powerful Content Creation Features Released by Microsoft.
Translator in Word: MS Office team has revamped the translator tool that comes in built-in MS Word. With this new update, you can translate the text sections or an entire document in just one go. Also, you can review or save the result as a regular document file. The new powerful Translator supports total 60 languages including 11 neural machine translation languages, providing superior quality and fluency so that the writer can work more intelligently and more confidently. To get started with it, navigate to the Review Tab in MS word and select Translate.
Tell Me Support for People and Documents: Now access the information more easily at your comfort with this new update – Tell Me Support while working in Word, Excel, and PowerPoint. As the name indicates, it provides the ease to all Office 365 commercial subscribers to search anything across the organization. With this feature, it has become a lot easier to share current files with colleagues/co-workers, preview, and reuse slides, graphs, and tables from previous documents. To get started, simply access your Office application using an Office 365 commercial account and search for a person or file in the Tell me what you want to do box.
Learning Tools in Word on iPad: MS Word now offers Immersive Reader and Read Aloud, new mobile tools that enable content to be viewed in multiple ways:
It allows the documents to be read back with simultaneous highlighting the issues.
It optimizes the learning experience.
Powerful support of these new tools makes it easier to recognize and correct errors as you write, improving reading and editing accuracy for everyone, especially users with learning disabilities such as dyslexia.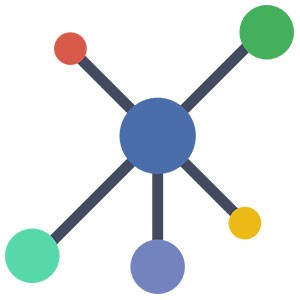 Other Updates – Why You should Incorporate MS Office 365 into Your Organisation
Skype has reached one billion downloads on the Google Play Store as of October 2017.
Earlier this month, MS Office team has rolled out a new Office 365 gallery to provide subscribers with personalized information about the apps, tools, and services available to them.
With Office Lens Multi-Page Support, you can scan large, multi-page documents and save them as a single file name. Also, it helps you to search and store all your documents in the Cloud.
Now, you can easily create beautiful and mobile-friendly forms for SharePoint with new PowerApps available to SharePoint. Also, you can create and digest news items right within the SharePoint Mobile App on Android/iOS.
New group insights are offered to help community managers better understand and nurture their groups in Yammer.
For more tech tips, updates or help around Microsoft Office 365, get in touch with us at news@ictechnology.com.au or call us at 1300 123 428. I can offer you complimentary Office 365 assessment evaluation report that will help you to take the migration decision. So, call us Now!
Stay connected with our Facebook and LinkedIn page for more updates.