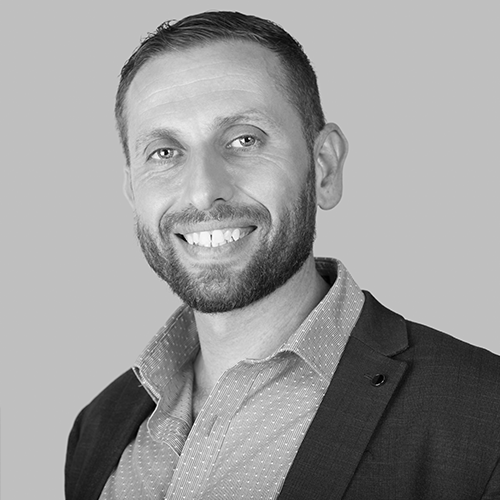 Ibrahim
Ibrahim Massri, leader and founder of ICTechnology!
Ibrahim has grown the ICTechnology team from a one-man show to the amazing team they have today. With over 15 years' experience, his strive to improve and better himself is obvious, as he mentors the team and leads with passion.
Ibrahim fell in love with IT at a young age, but it was his work ethic, honesty and self-accountability that granted him a trusted reputation that he carries with great respect and regard.
Ibrahim loves all things adrenaline and has ticked off almost everything on his bucket list. Sure to create a new one, he loves spending time with his family and friends. He lives to create joy in himself and those around him.
Ibrahim favourite quote is "Hold yourself accountable before you are held accountable"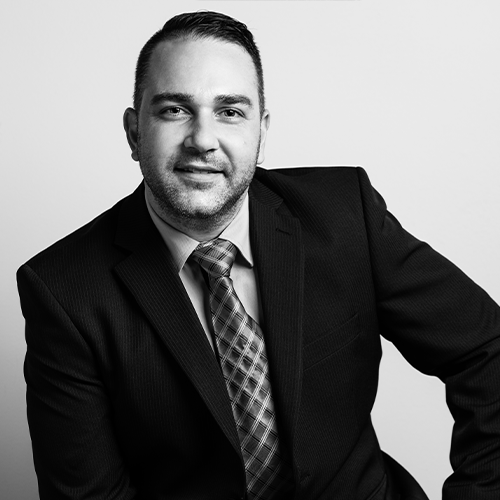 Steven
Steven joined the family way back in 2015. Steven is a hardworking leader, with a great sense of willingness to help the ICTech team. He shares his positivity and willingness, driving everyone around him to success. His list of certifications grows, with completed certificates in Kaspersky, Veeam, CISCO and Barracuda
With the busy life as ICTech Operations Manager, we managed to find out that Steven was once a drummer in a heavy metal band. (Gasps). He loves music and has composed his own tracks!
Down time is not so down for Steven, as his ideal vacation includes chasing storms and twisters at Tornado Valley. His bucket list includes owning his own Ducati V4 S Panigale V4.
His favorite quote; "There is a difference between knowing the path and walking the path" – Morpheus.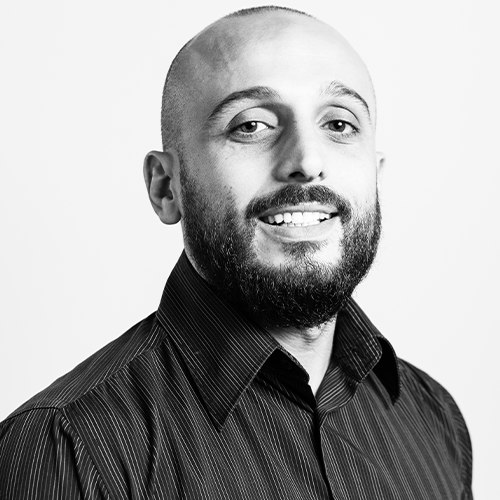 Waleed
Waleed has a Bachelor's degree in Management Information Systems, he is a Microsoft Certified Systems Engineer and also has certifications in VMware vSphere, ensuring our networks run smoothly. Waleed is loyal, a hard worker and always give 110% in all the things he does, so we can assure you, you are in the best hands when it comes to your Technological and modernization needs.
When not at work, this amazing fellow loves spending his free time with his wife and wrestling with his two sons. He spends his time away from work camping and hiking which coincides with his love of nature and extreme sports. He loves skiing and the adrenaline rush that comes with it!
Waleed believes in his faith and believes with every hardship, will come many an ease!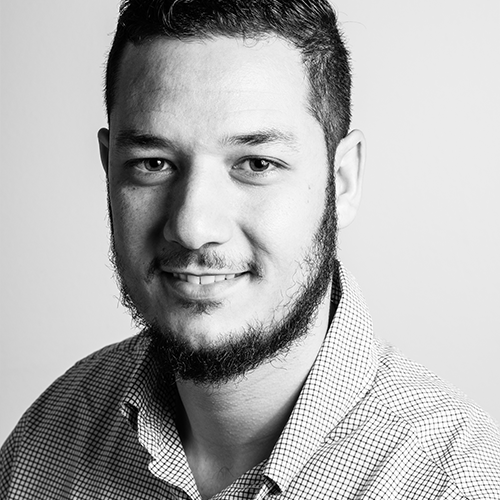 Bilal
Ever wondered how our Tech Team lead? Well wonder no more.
Meet Bilal, ICTechnology's tech team leader. He holds certifications with Microsoft, Vmware and Amazon Web Services. He joined the ICTech family the day before his birthday in 2013 and is still .
Fun fact about Bilal? He has a hidden artistic side, he loves graffiti art and could have built a platform alongside Banksy's … instead, he serves you from the ICTech platform!
Our Bilal is now married with three children, a boy and two girls, who he adores more than anything. His personal time is spent fishing and upgrading his car. When asked about his ideal vacation, Bilal mentioned a relaxing holiday in the depths of the serene Turkish villages.
Bilal is a proactive, strong and considerate leader which are characteristics he shows in all aspects of his life. He dreams of, one day, traveling to help the unfortunate. He is also dreams of returning to Makkah for a pilgrimage.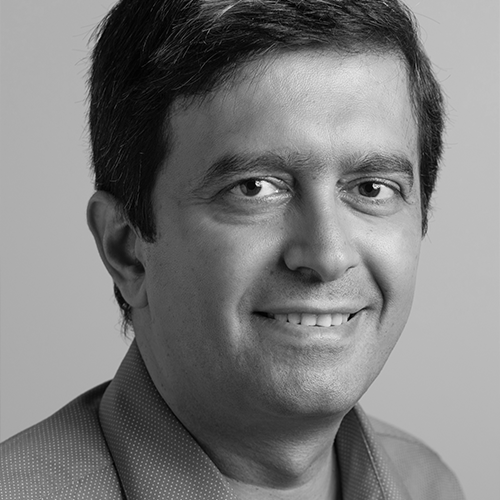 Amin
Our ICTechnology team would not be complete without Amin Vahdani.
Amin has been with the ICTech family since 2016 and is our network engineer. He holds a diploma in Telecom and is a Bachelor of Commerce graduate. He is also a Microsoft Certified Systems Engineer and a Microsoft Certified Solutions Associate.
When not at work, Amin loves spending time with his family. Together, they enjoy traveling or watching movies. Their favourite trips are visiting Canada during the summer.
Amin dreams of running his own airline one day. He also hopes to be given a chance to help his hometown in a meaningful way.
Amin is a positive thinker, and this can be seen in his hard work and can-do work ethic! He believes that, "everything that happens, happens for a good reason."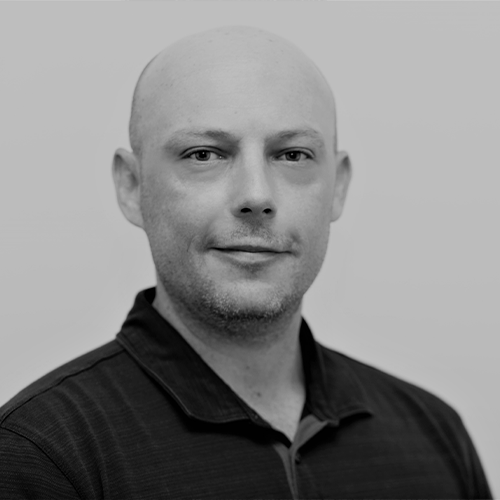 Cheynne
Next on the hotseat! The one and only Cheynne Newman. Cheynne started with us March last year and has been making waves for us ever since. With certificates in Kaspersky, Barracuda, Watchguard, Microsoft 365, Veeam
And VMWare he is no underdog in the IT World.
When he's not taking over the world of Information Technology, this handsome chap goes around pursuing his passion for photography.
Most people don't know that his ambidextrous and when we asked him about his bucket list, he says to go to Egypt one day and have license to be a pilot.
His favorite quote of all time?
I think the words you are looking for are…Space Ranger.
Asim
Muhammad Asim joined the ICTechnology Team in 2020. Since his induction, Asim has proved to be a great asset to the company. His phenomenal leadership qualities, tremendous experience in the field, and positive can-do attitude make him a vital team member. He has a long list of certifications that include Barracuda, Connectwise, VMware, and Palo Alto.
Muhammad Asim is a devoted family man and loves to spend his free time with his four kids and wife. He plans to travel to the northern areas of Pakistan, his favorite spot for vacations, and the homeland of his parents and heritage.
Better known to the team as Asim, he always looks for ways to better himself, and is often reading books on personal development and entrepreneurship.
Asim favourite quote encompasses his passion for betterment, by Tony Robbins: "Knowledge is not power. Knowledge is only potential power. Action is power."
Khaled
It's the System Support Engineer in the hot seat now!Meet Khaled!
Khaled recently joined our family and has been unstoppable ever since. His thirst for learning allows him to fit in perfectly with the team. He is both Microsoft Certified Professional and a Cisco Certified Network Associate.
Alongside his craving for new information, Khaled also craves new cuisines and loves cooking. He inspired the team with 4th Dan Taekwondo Black Belt show!
Khaled is married and has two beautiful daughters. He loves going on long drives and staying next to the sea to recharge and 'think'.
When asked about his dream, he answered to be able to Specialize in Network Security and Reach 7+ Dan (black belt) in Taekwondo .
Our black belt technician with a soft heart believes it's never too late for anything!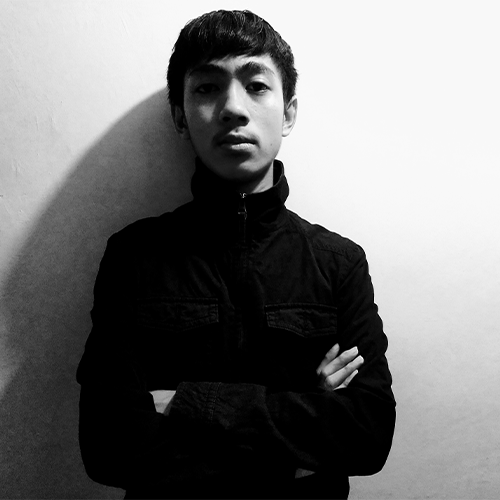 Mario
Meet our Cyber Security Analyst, Mario Kart, aka Tech Detective!
Mario Kart is the youngest addition to the ICTech team. He rivals the experiences of someone who has been in the ethical hacking field for years and is a Certified Cyber Security Analyst, eLearnSecurity Junior Penetration Tester and eLearnSecurity Mobile App Penetration Tester.
Mario Kart started his own cyber security company, Cryptors, at age of 18 and became the Startup of the Year in VIA Summit 2019 at age of 23. He has also published a hacker book called Cyber Defender at age of 19 and invented the first mobile app in the world to track hackers within a WiFi. This work gave him local and international recognition https://alexislingad.org
Mario Kart also became one of the representatives of the Department of Trade and Industry to represent the Philippines in an international innovation conference held in Taiwan last 2019 and was held as the 2015 and 2017 Philippine Hacker Games Champion.
When he is not out helping people stay safe from cybercriminals or raising awareness about cyber security, Mario Kart would be reading books or hacking machines on the HackTheBox platform. He also dreams of one day travelling the world with his girlfriend.
An inquisitive mind, Mario Kart stands by his mantra;
If you have a dream, no matter how impossible it may seem, by putting in a lot of effort, time and focus, you can achieve it.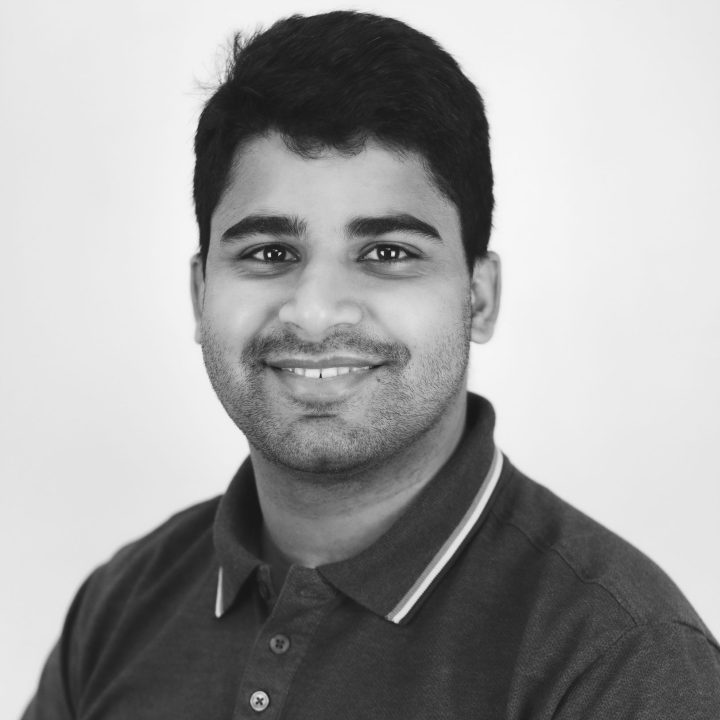 Zoma
Zoma Shaikh has been working as System Administrator at ICTechnology since the 12th of July, 2021. He graduated Telecommunications Engineering and worked in Digital Marketing. Zoma is also an Office 365 & Azure Fundamentals certified professional. Multiple perspectives of his personality are appealing, and his loyalty to work and dedication shines above all!
Zoma is a very energetic, enthusiastic, and bright member of ICTechnology. He actively participates in client tickets and comes up with remarkable problem-solving strategies. The incredible customer service skills of Zoma are a real asset for the company.
In the future, Zoma wants, himself to be an expert in Cyber Security, and it might surprise you that he is interested in learning Spanish!
Aside from his passion for work, Zoma enjoys reading about history and spending time with his six family members. His ideal destination would be to tour the US and all its extraordinary sites.
Zoma believes that one should never settle down for something very ordinary or usual but instead go out of the box, take risks, and explore the unusual!
Mustafa
As an IT Support Engineer at ICTechnology, Mustafa can utilise his multifaceted understanding of business software and hardware systems. He enjoys promptly and effectively resolving any IT difficulties and building client rapport. Mustafa is also an ITIL Cert, CCNA, Vmware VCA, and Vsat iDirect IOM certified professional, with more certifications in the making!
Fun Fact about Mustafa Ahmed? He is a professional auto detailer, and he used to build street race cars with his friends! Aside from that, he enjoys gardening, playing games, and spending time with his family.
Mustafa hopes to travel around Europe, with his eyes set on the crystal clear water resorts in the Maldives.
"Life is like riding a bicycle. To keep your balance, you must keep moving." Mustafa Ahmed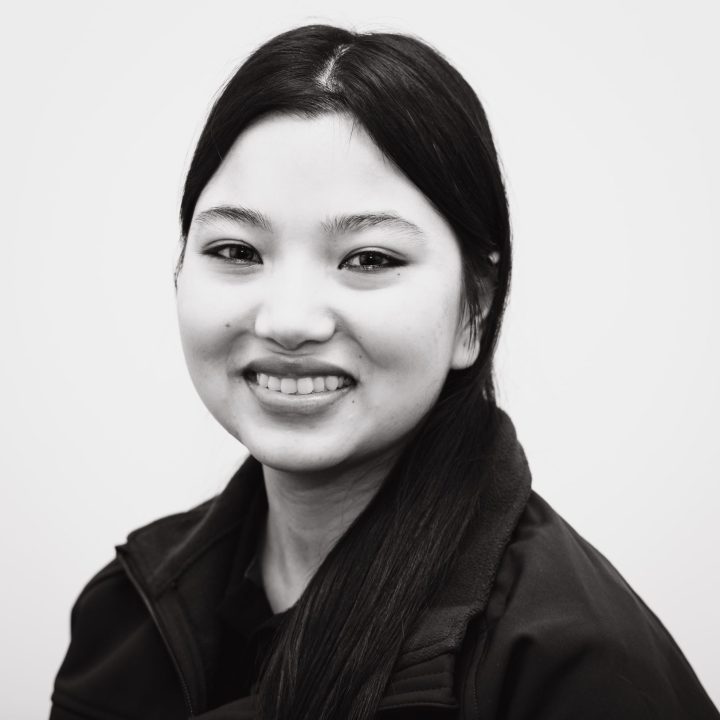 Reeja
Reeja Tamrakar is the ICTech Accounts Championette. She tracks the receivables and payables to deliveraccurate reports and comprehensive reconciliations. She is incredibly committed to her profession, and this can be seen in her amazing work ethic! "You never fail until you stop trying," is her all-time favourite (Albert Einstein)
Outside of work, Reeja loves to travel, listen to music, watch movies, and spend time with her small but happy family. Top of her bucket list is learning how to drive! Her ideal vacation spot would be to travel to the Maldives with her family and spend time on an island doing nothing but relaxing for a few days.
Mahmoud
Mahmoud has become an essential part of the ICTechnology team. He loves to keep the air lighter during challenging times at work and is strives to keep the team happy and cheerful.
With an ambition to become a psychologist, Mahmoud is currently balancing his work, family, friend and study life.
Mahmoud hopes to travel and has his eyes set on the European scene, with a dream to travel to Europe by road, starting from Norway to Russia and ending in Turkey someday.
Like many across the world, Mahmoud is a huge Pokémon and Marvel fan. He aims to be a part of some kind of Pokémon development one day and one of his favourite all time quotes is the Spiderman's tear jerk final scene – "Mr.Stark, I don't feel so good!"
Peter
Peter, a junior technician at ICTechnology, has a great foundation and range of IT knowledge and technical skills. Having recently completed his HSC, Peter has a Diploma for proficiency in French, and soon to be Bachelor of Computer Science with a major in Cyber Security.
Peter loves gaming, building model kits, and tinkering with tech outside of work. His love of IT started at a young age, a wise young man he stands to make a mark on the world. His all-time favourite quote is "Find something to believe in and find it yourself. When you do, pass it on to the future."
Peter resides with his parents, two brothers, and a cat. His preferred vacation destination is Lebanon, and cant wait to tick off the top items on his bucket list, including visiting a karaoke bar in Japan and hiking in Europe.
Sami 
Sami is the Business Development Manager at ICTechnology's newly established UAE branch. With a software development background and strong business acumen, he drives the company's growth in the UAE market. As the first employee in the office, Sami builds and nurtures relationships with clients, partners, and stakeholders, enhancing the company's presence and reputation. Leveraging his tech expertise and market knowledge, Sami identifies new business opportunities and creates tailored strategies for the UAE market. He actively engages with clients, understanding their needs, and delivering innovative solutions. With a passion for customer satisfaction, Sami ensures exceptional results, establishing the UAE branch as a trusted industry partner.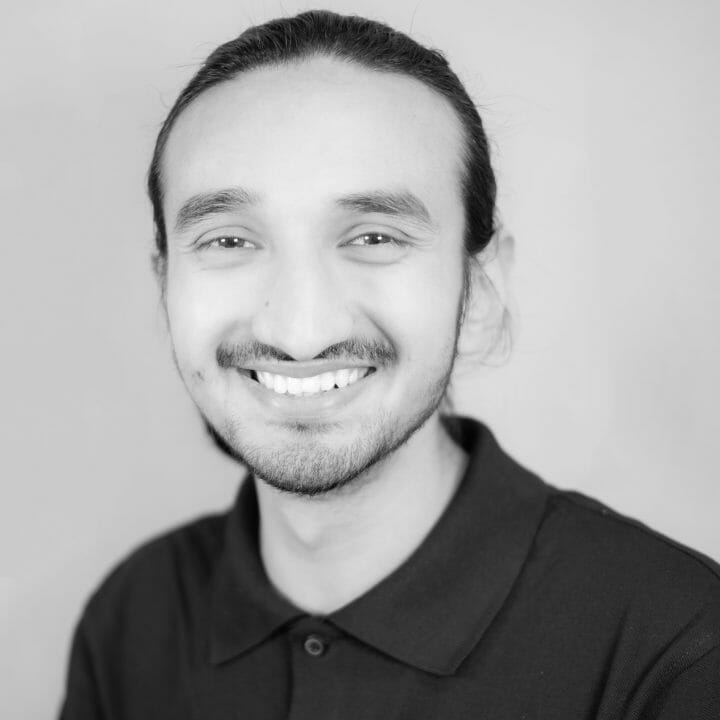 Sujan
Welcome to Sujan Karki, our skilled Service Desk Engineer who joined us in March 2023. When he's not troubleshooting with his CCNA and MS-900 certifications, Sujan revels in literature and the joyful chaos of a five-member family. A football enthusiast, he dreams of globetrotting with his clan, and feels an adrenaline rush imagining motorcycle rides on mountainous terrains. Sujan's life mantra? "The road to success is always under construction", a quote that mirrors his relentless pursuit of growth in work and life. Whether it's navigating tech complexities or planning family adventures, Sujan's journey is always about the ride. And we're thrilled to ride alongside him on this winding road to success.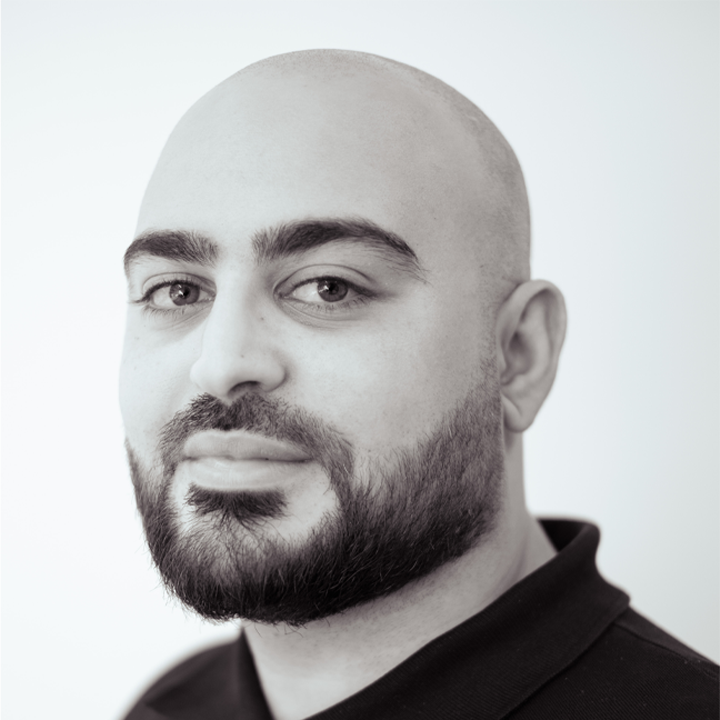 Ahmed
Ahmad joined us in July 2023, and he has been a fantastic addition to the team ever since. He's enthusiastic, dedicated, and always willing to go the extra mile for our clients.
Ahmad is a bit of an extrovert and introvert rolled into one, which means he's great at connecting with both clients and our team. He's also a family man, married with two lovely kids. When he's not working, you'll often find him on his farm, taking care of animals and growing fruits and vegetables. He's always looking for ways to improve the client experience and build strong relationships. We're excited to have Ahmad on our team, and we look forward to all the great things he'll accomplish in the future.
"Hold yourself accountable
before you are held accountable"
General Manager