What we can do to help you?
Our team is fully equipped to handle all aspects of your office relocation. From disconnecting and reconnecting PCs to relocating and reconfiguring workstations and equipment, we've got you covered. We'll even install all the necessary IT infrastructure to ensure a seamless transition.
When it comes to pricing, we believe in transparency. You'll receive a clear quote that is approved by your management before any work begins. Plus, we'll take care of all the complicated wiring and rewiring required to get you back online, including tagging cables and devices.
We take pride in our work and strive for customer satisfaction. That's why we'll always be available to answer any queries you may have throughout the moving process. Your IT relocation is in safe hands with ICTechnology.
Consideration of IT Office Relocation
Relocating your office is a big decision, and there are several factors to consider. Time management is crucial, as is effective project management to ensure a smooth transition. Security and risk mitigation should also be top priorities to protect your data and assets. Finally, post-move assistance is essential to ensure your new location is optimised for productivity.
IT Office Relocation moving guide
Planning is key to a successful move. Before calling your moving company, be sure to confirm the number of employees who will be relocated. Determine the time limits for moving out and moving in to minimise disruption. Identify any backup systems and risks during the relocation process, and appoint a manager to oversee the move.
What is the average time it takes to relocate an office?
The average time it takes to relocate an office depends on various factors such as the size of the office, the complexity of the IT infrastructure, and the distance of the move. Our team will assess your specific requirements and provide you with a timeline.
Why do businesses relocate?
Businesses relocate for various reasons, including expansion, cost savings, access to new markets, and better facilities. An office relocation can offer opportunities for growth and improvement.
What are the benefits of office relocation in Sydney?
Seamless transition
Our experienced team ensures a seamless transition to your new office, minimising downtime and disruptions to your business operations.
Peace of mind
With ICTechnology handling your office relocation, you can have peace of mind knowing that your IT infrastructure and equipment are in safe hands.
Improved office space
Relocating to a new office allows you to design a workspace that meets your specific
needs, providing a more efficient and productive environment.
Opportunity for business growth
An office relocation can provide opportunities for business expansion by moving to a
strategic location with access to a larger customer base.
Access to better facilities
By relocating your office, you can gain access to better facilities such as advanced IT
infrastructure, modern conference rooms, and improved amenities.
How can office relocation services in Sydney help?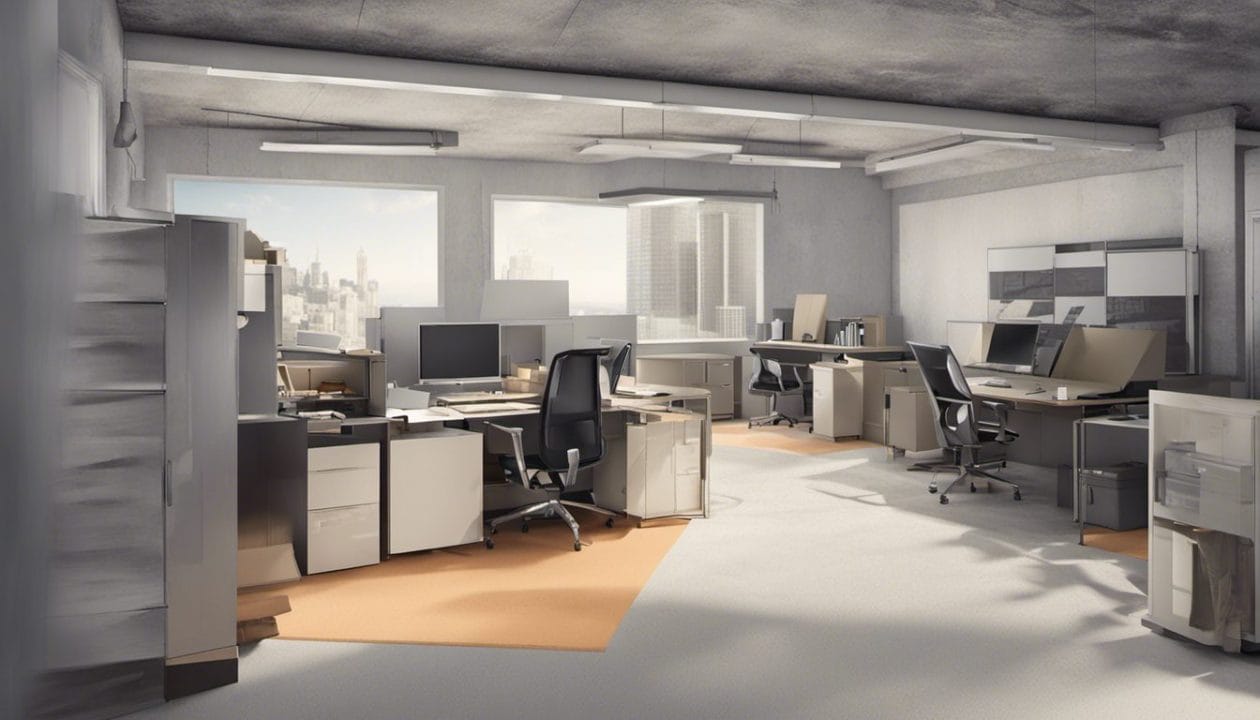 Free quote
Contact us today for a free quote and let us help you plan your office relocation within
Sydney.
Expertise in moving services
Our team has the expertise and experience to handle all aspects of your office move, from packing and unpacking to safely transporting your equipment.
Organising every step of the way
We'll take care of all the logistics involved in your office relocation, ensuring a smooth
and well-organised process from start to finish.
Minimising disruption to your business
Our goal is to minimise downtime and disruptions to your business operations during the move, allowing you to get back to work as quickly as possible.
Professional office movers
Our team of professional movers is trained to handle office furniture and equipment with care, ensuring everything arrives safely at your new location.
How ICTechnology Can assist You ?
Efficient packing and unpacking
Our professional office removalists will efficiently pack and unpack your office furniture and equipment, ensuring nothing gets damaged during the move.
Minimising downtime during the move
We understand the importance of minimising downtime for your business. Our team will work efficiently to ensure a smooth and swift office move.
Expertise in handling office furniture and equipment
From large office desks to delicate IT equipment, our experienced removalists have the expertise to handle all types of office furniture and equipment with care.
Disposing of unwanted items
If you have any unwanted items or old equipment, we can arrange for their proper disposal, saving you time and effort.
Providing necessary transport and storage solutions
Whether you need transport for your office furniture or temporary storage solutions during the move, we can provide the necessary services to meet your specific requirements.
How to choose the best office relocation service in Sydney?
Experience and expertise in office relocation
Look for a service provider with significant experience and expertise in office relocations, ensuring they have the necessary knowledge to handle your specific requirements.
Flexible and customisable service options
Choose a service provider that offers flexible and customisable service options to cater to your unique needs and preferences.
Transparent pricing and no hidden costs
Ensure that the office relocation service provides transparent pricing with no hidden costs to avoid any surprises or unexpected expenses.
Excellent communication and customer support
Effective communication and responsive customer support are essential for a smooth
office relocation experience. Choose a service provider that prioritises customer
satisfaction and support.
Inquire Now for Personalised Solutions
IT Office Relocations
Frequently Asked Questions about IT Office Relocations in Sydney