Are You Still Unsure About Cloud Computing? 3 Myths Busted!
In today's highly dynamic work environment, Cloud Computing is a proven technology to make your business more efficient and thus, profitable. According to different researches and statistics numbers, incorporating Cloud technology to any business, big or small, results in high quality of services with the lowest expenses on operational needs.
27% of the larger organisations have already shifted their ERP to the Cloud and 78% are more likely to switch. However, small businesses are still stuck with old traditional systems and don't want to move on. It can be due to multiple reasons. Let's dig deeper into this issue:
Why Some Businesses are Quite Unsure to Use Cloud Computing?
These reasons can be:
Misconception about the Cloud technology – Pricing, Managing, Implementation
Security Concerns – Data Safety, Data Loss, Data Sharing
Lack of Knowledge – almost 88% of company employees need more training to get enough skills for working with cloud technologies
Nevertheless, all the facts are just a myth that needs to be busted. Cloud Computing is synonymous to increase productivity, mobility, stability, and efficiency of any organisation.
To simplify Cloud Computing let me clarify the concept in an easier way:
Cloud Computing is the delivery of computing services—servers, storage, databases, networking, software, analytics and more, over the Internet. Rather downloading and installing a program on a physical device, it allows you to access number of applications directly through internet.
Cloud is impacting our daily lives without us knowing about it. When you update your Facebook status, you're using cloud computing. If you are checking your bank balance on your phone? You're in the cloud again.
Incorporating Cloud technology into your business operations will only increase the reliability of it, especially in case of SMBs. The big names in Cloud technology like Facebook, Amazon, IBM, etc cannot deny its vast offerings. Some of the most common benefits offered by Cloud Computing can be seen in the below image: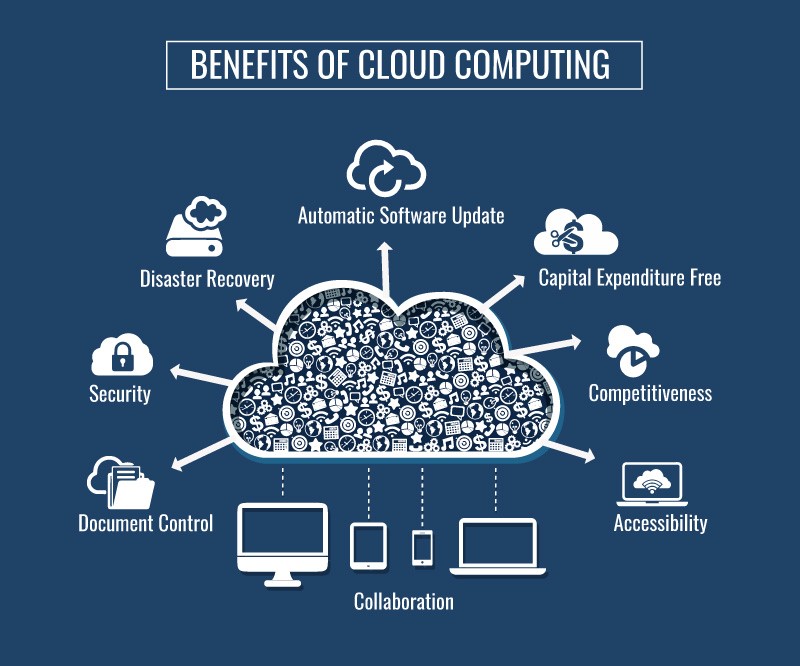 Hopefully, we have informed you enough to consider a switch to Cloud. Cloud Computing has more potential than anyone can ever imagine. The benefits are long term and can make you highly competitive by increasing work efficiency and reducing unwanted IT costs.
Microsoft Office 365 is one of the best products for Cloud Computing for SMEs. It can power up business of any size, save time and money, and free up your valuable resources.
According to a popular survey report of "Osterman Research", almost 75% of organisations will be served by only Microsoft Office 365/exchange online till the end of 2017.
The reason behind getting the popularity is Office 365 combines the familiar Office desktop suite with cloud-based versions to support next-generation communications and collaboration services.
We will be happy to run cost analysis on your business to illustrate the savings you will achieve by switching to Cloud.
You can speak with our specialists on 1300 123 428 or mail us at info@ictechnology.com.au for any of your query related to Cloud Computing. Also, please our blog to get the latest blogs in your inbox.
Stay tuned to our Facebook Page, LinkedIn Profile to get the immediate access to the latest updates and more information on Cloud Computing.