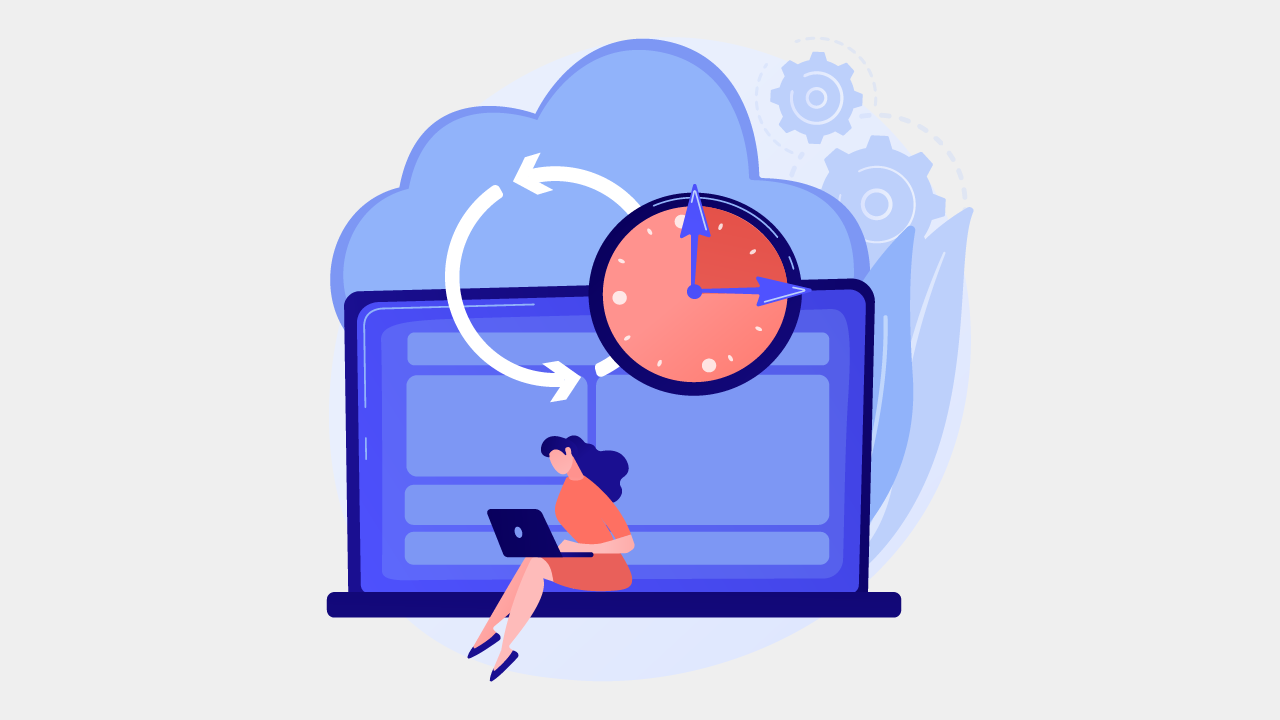 According to statistics, no data is secure – businesses lose 44 files every second or four million files every day. Organisations must regularly deal with various common causes for data loss, including hardware or software malfunction, cyberattacks, malevolent insiders, human error, and natural disasters. You can protect your data from loss or damage using a cloud backup strategy. In this situation, cloud backup
Your business actually needs an expert hand! Probably you are not looking for a change right now and you are happy with the way things are with your IT. But can you keep up with your competitors and stay ahead without making adjustments in your infrastructure? With an increasing influx of disruptive technologies, businesses are emerging and accelerating the adoption and deployment of futuristic
To secure your organization from cybercriminals, you must be able to protect your data. And to protect your data at all times, you should know when it's under potential or actual attack, and by what. Right from APTs (Advanced Persistent Threats), ransom ware, data theft and financial fraud, cyber threats can enter to your data in all shapes and sizes and cause critical
2019 will be a year of Technology especially Cloud Services. This is the time to check and analyze your forthcoming business plans and set your New Year objectives. We are already running in the last semester of 2018. Businesses and top management IT executives are considering this on priority. In this article, we are introducing the list of top Cloud Computing trends that will be everywhere in 2019 and how they can help you accomplish your New Year goals and business growth plans.
We are producing more data than ever before. According to computer giant IBM, more than 2.5 quintillion bytes is produced every day and it's growing fast. There were an estimated 6.4 billion connected "things" in 2016, up 30% from the previous year. We are also continuously sending and receiving data over digital networks. This unstoppable growth is unsustainable if we don't act smart and manage the chunks of Big data that we all produce, store, and constantly share.
Whether you are working in your office premises or on-the-go, enjoy the benefits of MS office 365 new apps, features, and top-of-the-line set of productivity tools. Office 365 accelerates the path of 'digital transformation' by adding new extensions to your work. With its universal toolkit, it gives the flexibility to streamline teamwork, provides flexibility and choice of how people can connect, share and communicate. Whenever and wherever you are, it lets you create, edit, and share important data from your PC/Mac, your iOS, Android™, or Windows device with anyone in real time.
Moving to the Cloud for running and storing information for your business is no longer a new idea but has become a standard practice. According to the 2017 survey on Cloud adoption by RightScale, 95% of respondents are running their applications on Cloud storage.
According to a popular survey report by the famous news and reviews channel 'CommsTrader', more than 55% of organisations use Skype for Business for internal communication. Being a fully-functional business communication tool, it allows seemless connectivity between coworkers or business partners anywhere in the world. To grow an organization, a great team is the corner stone and to build a great team, great communication is the building block for it. This has been simplified with all features listed in Skype for Business as users can enjoy instant messaging all day and simplify their office infrastructure. If you want to experience its numerous functionalities, ICTechnology is providing a 'Free demo' for all. Just one great app for messaging, calling, meetings, video, conferencing, file storage and screen sharing that works with all popular Office tools. It seems to synchronize your complete business communication, among all levels of the organization.
MS Office 365 is one of the "fastest growing tools" in the history of cloud computing. According to Microsoft, an increment of almost 150% is recorded among small and medium size businesses (SMBs) adopting this technology, as compared to the last year. Some amazing features that make it so popular are business continuity, scalability, efficiency, and data recovery. If you are still unsure about migrating to cloud with Office 365, check out these new product add-ons that will convince you to change the way you operate:
In today's highly dynamic work environment, Cloud Computing is a proven technology to make your business more efficient and thus, profitable. According to different researches and statistics numbers, incorporating Cloud technology to any business, big or small, results in high quality of services with the lowest expenses on operational needs.
27% of the larger organisations have already shifted their ERP to the Cloud and 78% are more likely to switch. However, small businesses are still stuck with old traditional systems and don't want to move on. It can be due to multiple reasons. Let's dig deeper into this issue: