Web Design and Development Australia | ICTechnology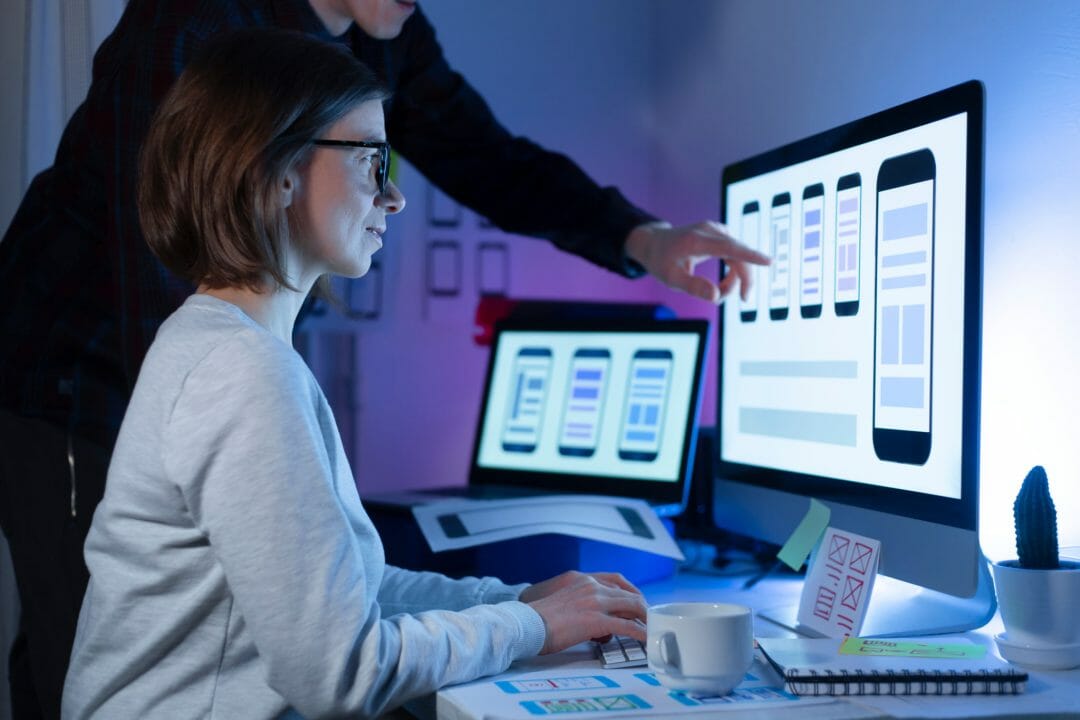 With more than 20 years of experience in web design and development Australia, we have curated our expertise in providing comprehensive solutions for your organisation. In the ever-evolving digital era, having a robust online presence is no longer a choice, but a necessity for businesses of all sizes. 
We understand the significant role technology plays in achieving your organisational goals. We are your trusted partner, dedicated to providing comprehensive solutions that go beyond the boundaries and boost your business to new heights.
Our Services
Responsive Web Design
: 
In a world dominated by smartphones and tablets, responsive web design is compulsory. We craft visually appealing and functional websites that adapt seamlessly to various screen sizes, ensuring an exceptional user experience.
Web Development
: 
Our web development expertise extends to creating dynamic, high-performance websites and web applications. We harness the latest technologies to build scalable platforms that align with your business objectives.
SEO (Search Engine Optimization):
Achieving high visibility on search engines is paramount. Our SEO experts employ proven strategies to enhance your website's ranking, drive organic traffic, and boost your online presence.
Local SEO:
For businesses targeting local audiences, our local SEO services are tailored to ensure you dominate search engine results within your region. We help you connect with nearby customers and drive traffic to your physical locations.
Mobile App Development:
In the mobile-first era, having a presence on smartphones is crucial. Our skilled developers create user-friendly, feature-rich mobile apps that engage and retain your audience.
Custom Software Development:
We specialise in crafting bespoke software solutions according to your unique requirements. From streamlining internal processes to enhancing customer experiences, we've got you covered.
Graphic Designing:
Visual identity matters. Our talented designers create captivating graphics and branding materials that resonate with your target audience, leaving a lasting impression.
ERP Development:
Streamline your business operations with our Enterprise Resource Planning (ERP) solutions. We optimise processes, enhance data accuracy, and boost overall efficiency.
PPC Campaign:
Instantly drive traffic and maximise ROI with our Pay-Per-Click (PPC) campaigns. We expertly manage your ad spend to ensure optimal results.
WordPress Development:
WordPress powers a significant portion of the web. We harness its versatility to create beautiful, functional websites that are easy to manage and update.
Digital Marketing:
Our comprehensive digital marketing services encompass a wide range of strategies to expand your online footprint. From content marketing to email campaigns, we've got the tools to amplify your brand.
E-commerce Web Design:
In the competitive e-commerce era, standing out is vital. We design and develop visually stunning and user-friendly e-commerce websites that drive sales and conversions.
Social Media Marketing:
Engage with your audience on social platforms with our social media marketing strategies. We create attractive content and manage campaigns to boost your brand's presence.
Conclusion
In this fast-paced digital world, your online success is more than just a goal; it's a necessity. At ICTechnology, we don't just provide services; we're your digital partners on the road to excellence. We understand the challenges and opportunities that Australian businesses face in the digital realm. With our expertise in web design, development, and a wide array of digital services, we're here to be the wind beneath your wings.
Don't settle for mediocrity; let us transform your digital presence and drive sustainable growth. Contact us today, and together, we'll navigate the exciting journey of conquering the digital world. Your success story begins here.