Difference Between Backup  & Disaster Recovery
As the need to protect IT systems and data is increasing, the terms backup and Disaster Recovery are being more and more used. However, they are more often used in the wrong context than in the right ones. It is very common for people to misunderstand the terms while discussing how one can better protect the data and the systems involved.
"Having a backup plan is not the same as having a DR strategy in place"
The above sentence is very important. If you don't know the difference or if your company doesn't use both of them, it could be a problem. Before we go ahead and discuss why they are both important, let's take a step back and start from the beginning.
What is a backup?
A backup is basically a duplicate copy of all your data on another device. Some even store their backup on another location, for better protection.
He backup could be stored in a separate location in your data centre or on a tape drive or in any other form. They are usually copied and stored on a daily basis, usually away from the main data. This can either be done manually, such as in the cases of using tapes, or automatically, such as when you choose to store it in the cloud.
The simple benefit of having a backup is one would be able to restore the original form in case of trouble.
There are three things you need to think about when planning a backup routine:
– What do you need to back up?
– How long would you need to store it?
– How often would you need to back it up?

The type of solution you go for should ideally be based on multiple factors, some of them being the budget, the kind of data being backed up, and the amount of data.
It is more than likely that one solution will not be able to help you with all the factors that you have in mind. At this stage, you must sit and discuss with your team on which solution or platform is likely to be the best for you.
What is disaster recovery (DR)?
DR or disaster recovery is so much more than simply having a backup plan. It is about having a strategy in place that will keep your business functioning without taking a hit in case of a sudden disaster.
RECEIVE BUSINESS SOLUTION VALUED AT $1,190 FREE
Book your 100% FREE no-obligation 30-Minute Business Solution Session, that will boost your business productivity, reduce ICT related cost and risk of an outage.
BOOK 30 MINUTES FREE BUSINESS SOLUTION
While DR is the most important part, it is just one phase in the strategy. So, what does the DR plan or strategy entail?
The first thing you must do while developing a disaster recovery plan is to figure out the systems that are vital to keeping your business functions running when your infrastructure is down. The disaster could be a natural one, like a hurricane or a malicious one, like a Ransom-ware attack.
The best solutions are often the simplest ones. In this case, it would be to duplicate the infrastructure and back up the data in real-time. While this is very effective, it is not a cost-effective option.
Next, you need to decide how much your company can afford to lose with the crucial systems offline. You will also have to choose if you want the DR system to take over automatically or not. Budget constraint is a common problem in DR planning and most business uses different technologies for different issues.
It is very important to keep in mind that DR plans offer convenience and security not only in cases of a disaster but also during testing or in cases of human errors. Statistics tell us that more often than not, most DR situations are triggered due to human errors!
Key differences between backup and disaster recovery
Understanding the difference between a backup and a disaster recovery plan is the key to ensuring that your business never faces issues while the critical systems are down.
While a backup is simply a copy of your data, the DR plan is designed to ensure the data's recovery in case something happens. Let's take a look at some of the differences between them.
1. Data Retention
Backups are performed daily for data retention at a particular location and for the only purpose of replicating data. With DR, you will need the RTO or the Recovery Time Objective to understand how long the business can work without IT systems after the disaster.
2. Ability to recover the data
Backups are important when you need to restore data immediately. However, they are not of much use in case your infrastructure is down. It cannot also use the necessary physical resources needed to bring them online. The main aim of a Disaster Recovery program is to recover your data in case of an emergency. The process ensures that all your data is replicated and stored in an alternative environment, thereby ensuring your business will always run smoothly.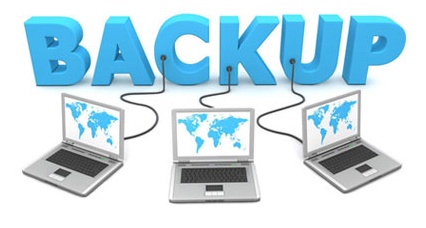 3. Additional Resources
A backup, in this case, is just a copy of the data that is taken in order to be restored to the original piece.
DR, on the other hand, needs a separate production environment where the data can be stored safely. When choosing the environment, one should consider all factors like software, security, physical resources, and connectivity.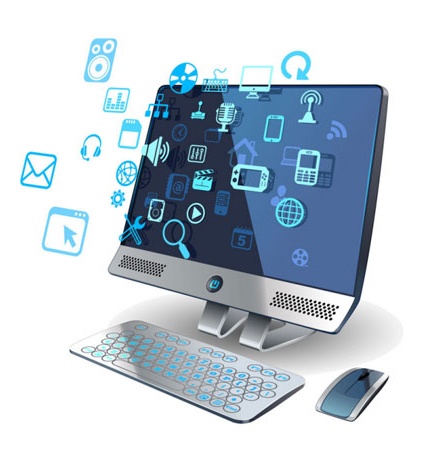 4. Planning
Planning a backup is not very hard. It should be designed such that it meets the RPO or the Recovery Point Objective along with the data retention requirements.
A DR strategy needs in-detail planning, which could include details about the systems that are considered crucial, creating a communication process, and a testing plan.Purpose of having backup plans Vs. a DR strategy
The purpose of having a backup of your data is to understand which solution will help with your business requirements.
The reasons for having a disaster recovery plan in place is to reduce risk and downtime, prevent outages, and maintain compliance.Why does an organization require both?
A combination of backup and disaster recovery will ensure that critical systems are brought back online as swiftly as possible while maintaining a backup of your data and application. Each of them has different benefits and helps with different issues.
While backups are done on a weekly or daily basis as needed, the DR plan usually involves synchronous replication of data in an off-site platform. This ensures less data loss. Regarding backup, data retention period can be quite high since the backups are done at relatively low intervals
You can keep storing as long as your storage capacity is not full. With data being replicated synchronously, more storage space is required.
Conclusion
To put it simply, backups ensure that your everyday information is dutifully copied and stored in a safe place. In cases of human errors or natural disasters, the disaster recovery plan will kick into action to make sure that the key business functions keep working even while the infrastructure is down.
This is one of the reasons why data backups are stored in a separate geographic location.
While backup and disaster recovery are as different as day and night, they need to work in tandem to ensure that the business works smoothly and without any trouble at all times.