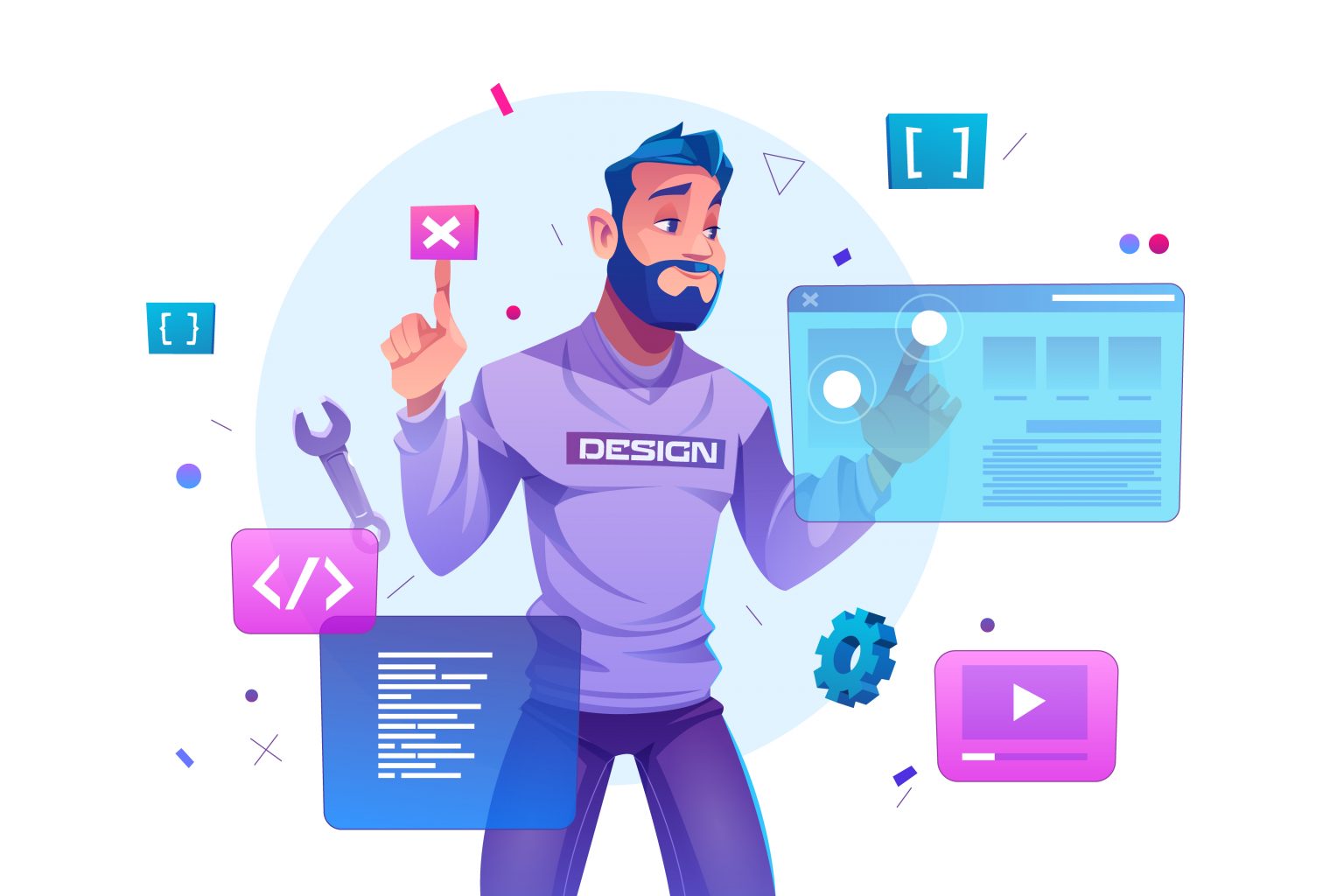 As difficult as it may seem to understand at first glance, it is straightforward. Web development is the expansion of the web. More specifically, the World Wide Web. By creating different websites and extending the web with a range of simplistic and text-based to highly intricate and complex, we are all adding to the WWW.
When you are planning to create a website to promote your business, and/or services, be sure to contact the best in the business.
ICTechnology has a dedicated team of professional web developers, ready and waiting to work with you now. The team can provide a website designed to satisfy the needs of your business, targeting your audience across the world, or over an intranet (a private internet restricted to a specific audience).
Getting Started
To begin, one must build a website. Easier said than done, to the average person. To create a website, you would have to understand the concept of HTML (Hypertext Mark-up Language), identify and use mark-ups to shape and design the website, as well as have a creative touch.
Just like building a business requires processes and policies, creating a website would require an understanding of its specific language and coding. No need to panic! ICTechnology Web Developers know and understand this coding! Call us so we can build a website that works for you and your business growth.
Why should you give importance to Web Development?
Running a website gives you an identity, a brand, a name! The competition is not surprising, as there are more than 1.8 billion websites in the world. And the numbers are still rising!
Investing in a website, developed by professionals, boosts your credibility as a legitimate business. First impressions count, and websites allow you to make a strong impression with a well-designed introduction for your business.
Whether you are just beginning, expanding, or going global, investing with ICTechnology will result in a uniquely designed custom website incorporated with up-to-date technology.
You dream – and we create!
Why ICTechnology is your best option?
Our team of expert web developers stay updated on the latest trends and practices, whether it is a WordPress website, theme customization for a website or an e-commerce store, we guarantee to add the correct elements to make your website stand out. We know how to stay ahead of the competition and be top-rated web developers.
With ICTechnology by your side, you need not worry about the maintenance and updates on your website. We will maintain your website and make necessary amendments to sustain its quality. Our team acknowledges the main factors to retaining and calling out traffic to your website, and so we keep it user-friendly and captivating, and increase your audience reach.