With the number of new cases declining, the Covid19 pandemic is far from over.  This is hitting the manufacturing businesses very hard. If you are in the service industry and can manage the work remotely, then this is super important for you!
Your staff can continue to run all the orders, access documents, book in jobs and so much more from the safety of their home – business as usual!
This is exactly what the newest addition to the Microsoft 365 aims to do. Microsoft Teams has been around for just about 2 years now, but there is confusion as to why the app has been created and who it's really for.
What is Microsoft Teams? 
Microsoft Teams is a collaborative application designed for office use. It combines chat, video meetings, file storage, and application integration all in one place.
Similar apps like Skype For Business have been provided by Microsoft  (the one that comes with Office 365) before but they plan to stop this once customers are able to get all they need from Teams. Since last year, Microsoft has been adding more features to get companies to switch.
Here's why Microsoft Teams is worth a shot:
Chats – Just like any other application intended for use in the workplace, Teams offer chat for communication. It has both individual and group conversation capabilities. If you need to look back to a message your colleague sent you, just scroll back like what you would do in WhatsApp and iMessage. No need to jump over to Outlook and look for Conversation History folders. File and photo sharing also seems to work better in Teams compared to Skype.
Mobile Version- Teams are constantly synced with your conversation thread, so if you started on your computer or laptop, you can keep the conversation going on your phone. Keep track of office agendas on the go with Microsoft Teams in your pocket.
Convenient file sharing– Skype can only send files if you are both active at the same time, one sending and the other receiving. This is a feature that is highly inconvenient for Skype users. In Teams, your conversation thread has a Files tab so you can easily find all previously shared files.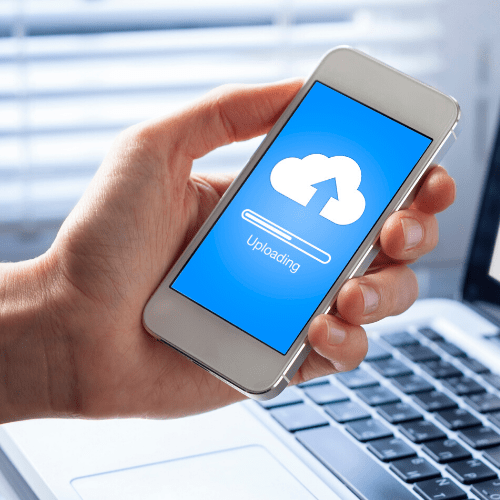 Calls and Meetings 
Teams can work with a poor internet connection. With only 1.2 Mbps available, you can have high-quality audio, video or screen sharing sessions.
As you join a meeting, the pre-meet screen allows you to check your setting before you appear. It's very useful to make sure that you've got the right microphone, audio and camera settings for your call.
Teams is also smart enough to mute you by default if you are joining a meeting, but not if you are one of the first there. If you talk while on mute, a pop-up message will tell you so. In terms of your visual presentation, enabling background blur removes distractions. You can proceed with a meeting wherever you are.
Listed above are just a few of the many features of Microsoft Teams. As the application continues to develop, more features are being added to suit every employee's needs. Not only does this application make work much more organized, but it also brings the best in everyone on a team.
Need more information on how to migrate to Microsoft Teams? Call ICTechnology now. We have been using and implementing Microsoft Teams since its inception and happy to share what we know with you!  Stay Safe!