Is Your Business Ready for Latest Cloud Computing Trends in 2022?
2019 will be a year of Technology especially Cloud Services. This is the time to check and analyze your forthcoming business plans and set your New Year objectives. We are already running in the last semester of 2018. Businesses and top management IT executives are considering this on priority. In this article, we are introducing the list of top Cloud Computing trends that will be everywhere in 2019 and how they can help you accomplish your New Year goals and business growth plans.
Top Cloud Computing trends in 2022
1. Exponential Growth In Cloud Services:
In 2019, we expect to see many more business enterprises take advantage of streamlined and high-performance Cloud services. According to a forward-looking 2016 survey on cloud services from Cisco, advanced Cloud solutions will continue to be deployed and used worldwide to accomplish diverse goals on an unprecedented level. Businesses that want to simplify operations and make it easier for their customers to access services will move more aggressively towards integrating Cloud solutions into their business processes.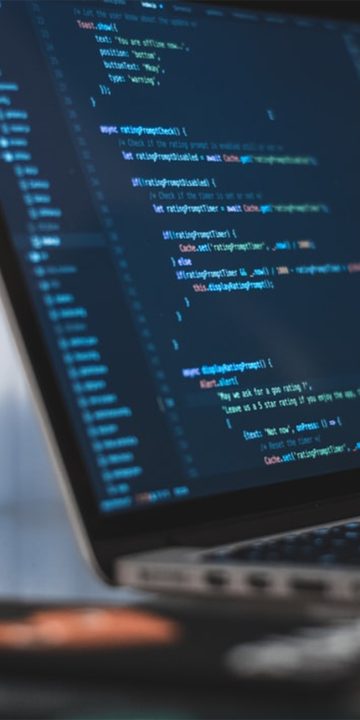 See this graph – A survey report by Right Scale shows that, organization with more than 1000 employees has already switched or planning to switch to the Cloud Services, in which 85% want to switch to the Multi-Cloud ( both Public and Private Cloud). People even prefer more than one private Cloud and Public Cloud.
2. Cloud Storage Capacity:
According to a popular survey by CISCO in 2017, a total of 370 EB data can be stored in data centers, while its global storage capacity was 600 EB. In 2018, this number is forecasted to grow to 1.1 ZB (estimated) storage capacity, which is almost twice the space available in 2017. For coming years, we expect an exponential growth in Cloud data storage space. Businesses that work with 'Big Data' need increased space to store large data sets, perform analytics on them, and harvest valuable insights into areas such as customer behavior, human systems, and strategic financial investments. So, 2019 will be expected to provide custom storage options at far lower prices than previous years.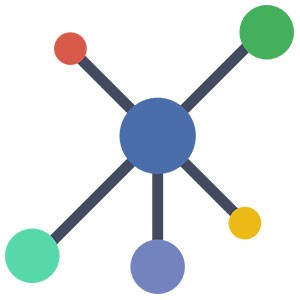 3. Internet of Everything (IOE) Will Be On Center Stage:
Continuous innovations in real-time data analytics and cloud computing are set to push the Internet of everything (IoE) to the fore in 2019.  Cloud Services will play a significant role as the IoE develops more and aims to simplify all interactions. Furthermore, businesses will get more insights using IoE—howconsumers relate to their products or services, customer care units, and more. The data collected from these deep analyses can then be used in multiple ways, for instance, to simplify end-user experience through automation as well as the development of smart robots.
4. The Growing Use of 5G in All Networks
Like the amount of data originated and stored over the Internet or Cloud in current years, people do expect better in coming years. To get quick access and store Big Data, people ask for better, faster, highly responsive and fast-loading connections. We anticipate strong movement from gigabyte LTE speeds to full 5G networks that help to reach 5G capabilities in record time from the leading network providers. The IoT and IoE industries will also benefit from faster network speeds by allowing organizations to receive and deliver data more efficiently in real time.
5. Data Security on the Cloud:
Wannacry Ransomware, CIA Vault 7, Malware, Equifax data breach are reminders that cyber-attacks are the bitter reality of this 21st century. As cyber attackers are becoming more and more sophisticated, security analysts, working in government, public, and private sectors need to become more sophisticated and timely in their methods for detecting and preventing attacks like cyber attackers. Cloud services can play a role here as well, with managed security service providers offering robust services to businesses to implement full security measures.
How do you intend to take advantage of these cloud-computing services in the coming year? With Cloud computing services from ICTechnology, you can harness the power of your office intranet and Internet to increase efficiency, eliminate the cost of investing in new infrastructure, enhance communication, inspire collaboration and simplify teamwork.
Why Cloud Service from ICTechnology?
Scalable – your technology can grow as your business does
Tailor-made – built around your specific business needs
Available on-the-go – get access from your mobile device, anywhere, anytime
Affordable – cost-effective technology pays for itself.
Our Cloud Services include powerful tools to streamline your business processes, including:
Web Hosting – Our Web services include everything from site development and planning to execution, maintenance and hosting, so you can get your business online.
Hosted Microsoft Dynamics® CRM – Collaborate in Microsoft Outlook and other applications to enhance marketing, sales and customer service with leading software.
Hosted SharePoint – Allow real-time collaboration, store important files online, edit files, write blogs and wikis and manage mailboxes with one simple solution.
Hosted Microsoft Exchange 2010 & Exchange 2007 – Improve communications with business e-mail and collaboration tools including shared calendars, tasks, contacts, public folders and e-mail. For mobile use, add on BlackBerry, iPhone or Windows Mobile devices – for one low price.
Are you prepared? Let us help to implement a smart, intelligent Hybrid Cloud Solution for you. For more details, please visit our contact us section and fill out the form, we will call you back.
Don't forget to like us on  Facebook, and LinkedIn page for more updates.